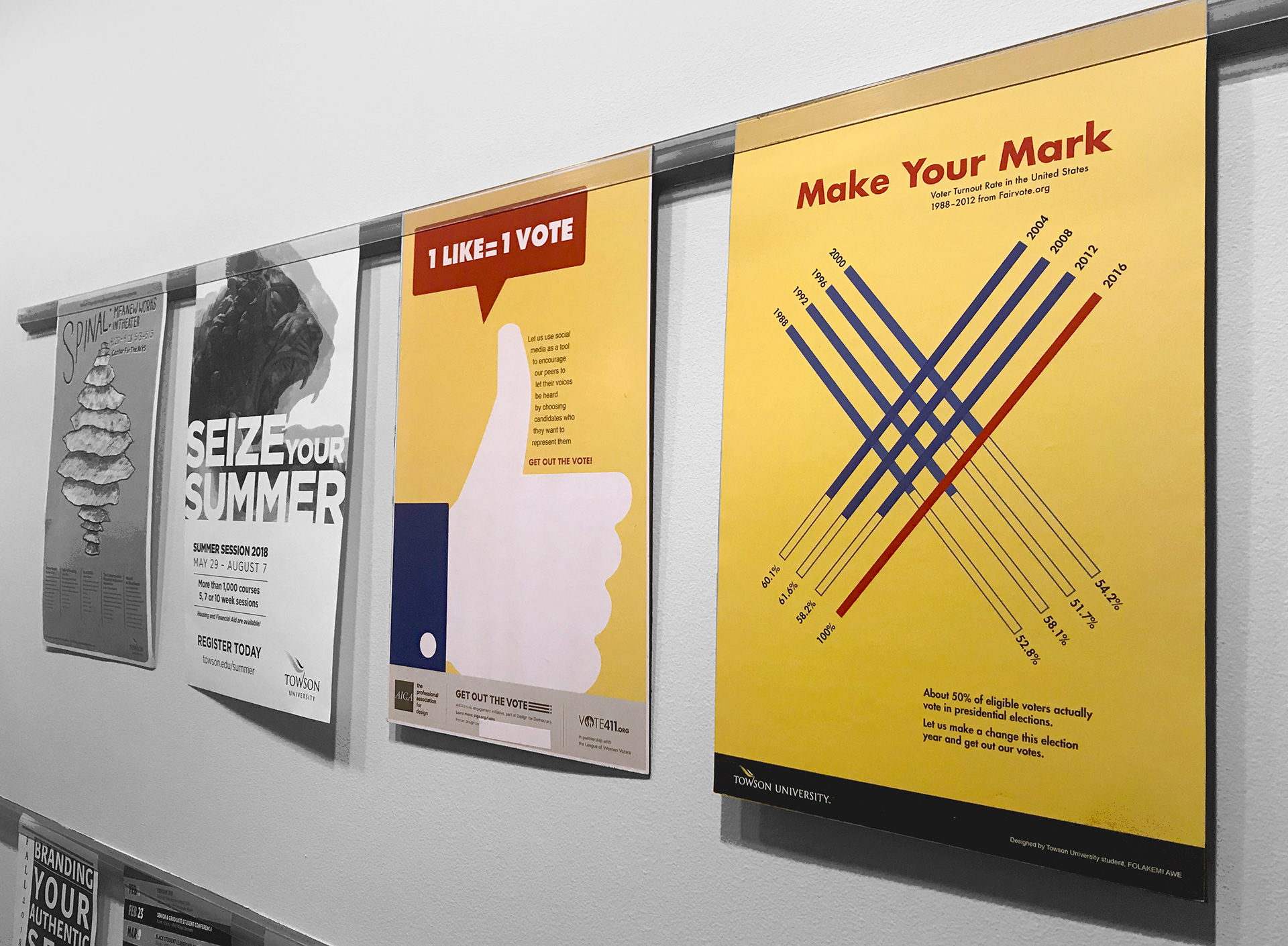 Make Your Mark,

Vote Poster 
Infographic design to encourage voting in elections for AIGA's "Get out the vote" campaign. Blue bars represent voter turnout over previous elections versus the single red bar that represents 100% voter participation in 2016 elections.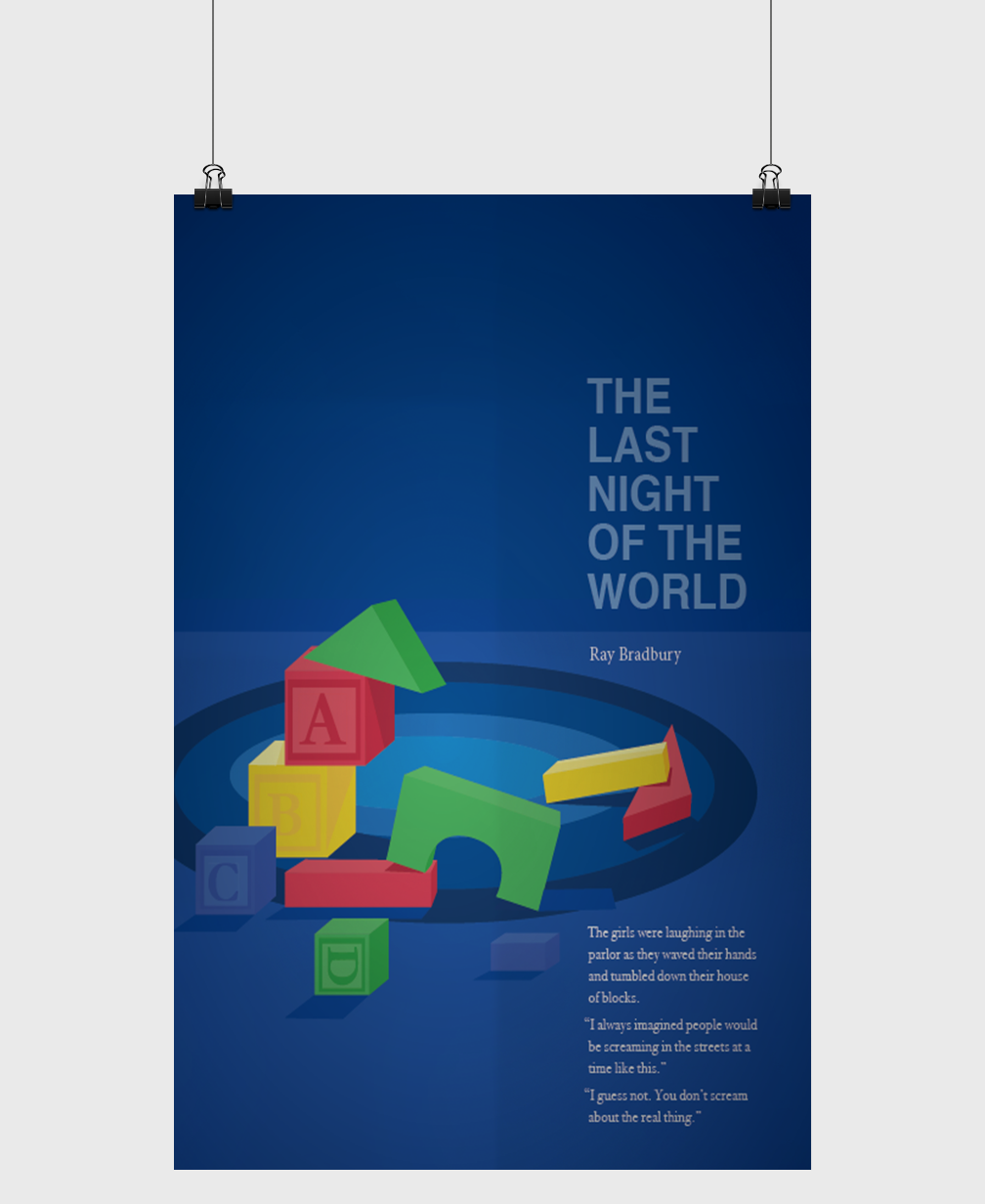 The Last Night Of The World,

Book Poster 
Illustration of a scene from Bradbury's short story that depicts toys blocks falling. This imagery symbolizes a major theme of the world ending.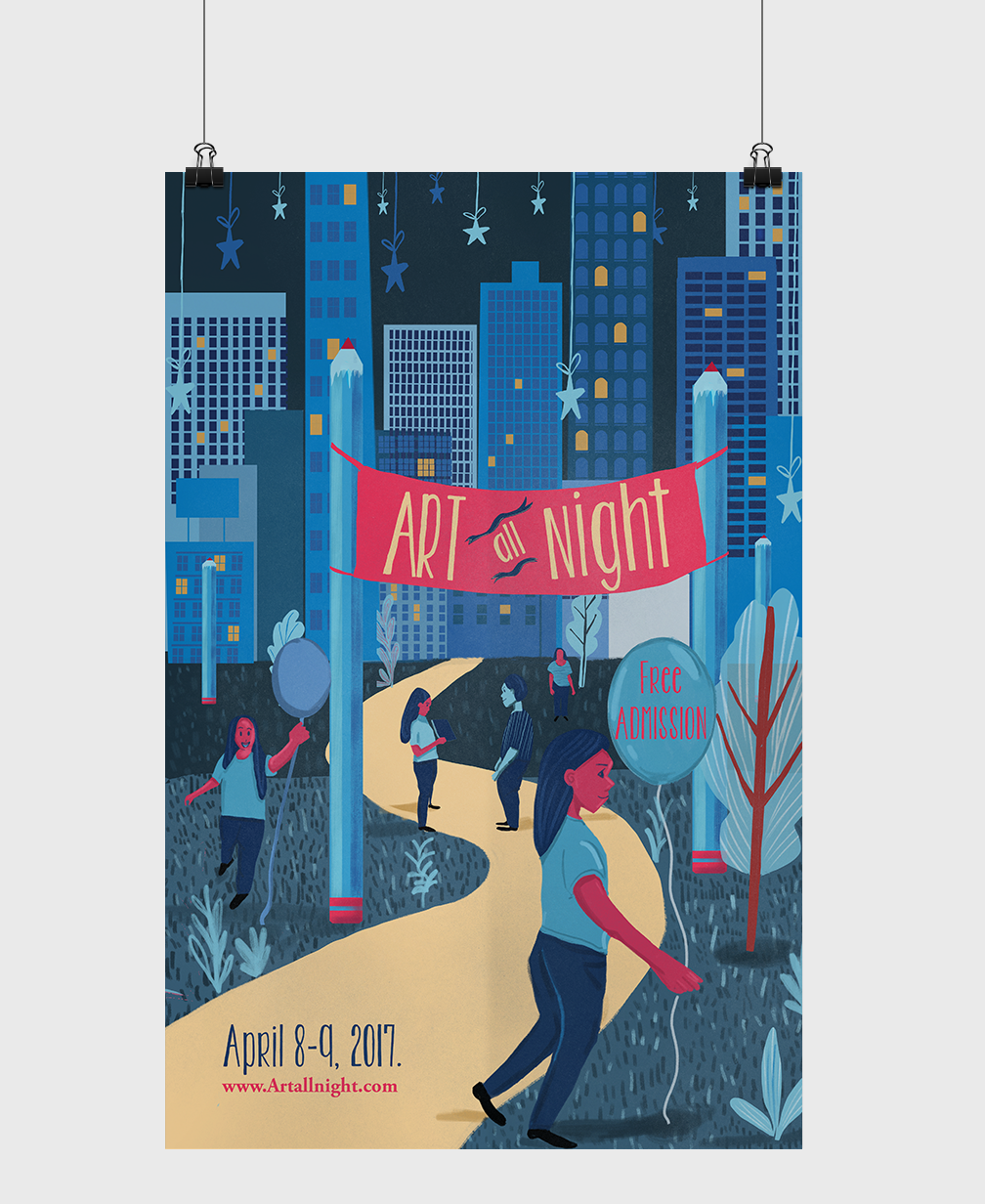 Art All Night,

 Event Poster 
Illustrative poster to promote arts event in Baltimore city using a limited night themed color palette