Client Nifesimi aka @SkinnyHipster is a fashion blogger and mom of Ire, a growing toddler. Nifesimi loves to create her own recipes and cook delicious meal for her daughter. Following many requests from fellow moms, she decided to share her recipes via an eBook. She wanted a look that would reflect her daughter's brand and attract moms. I designed this eBook with a fun and playful theme, layout and palette that incorporates elements of scrapbooking and doodling.  I used repeated elements including ribbons, hashtags, picture frames, pacifiers, dashed line and arrows for each recipe. These are complimented with alternating illustrations of butterflies, hearts, and color combinations. These elements work together to create a cute look that reflects the common aesthetic for baby girls'.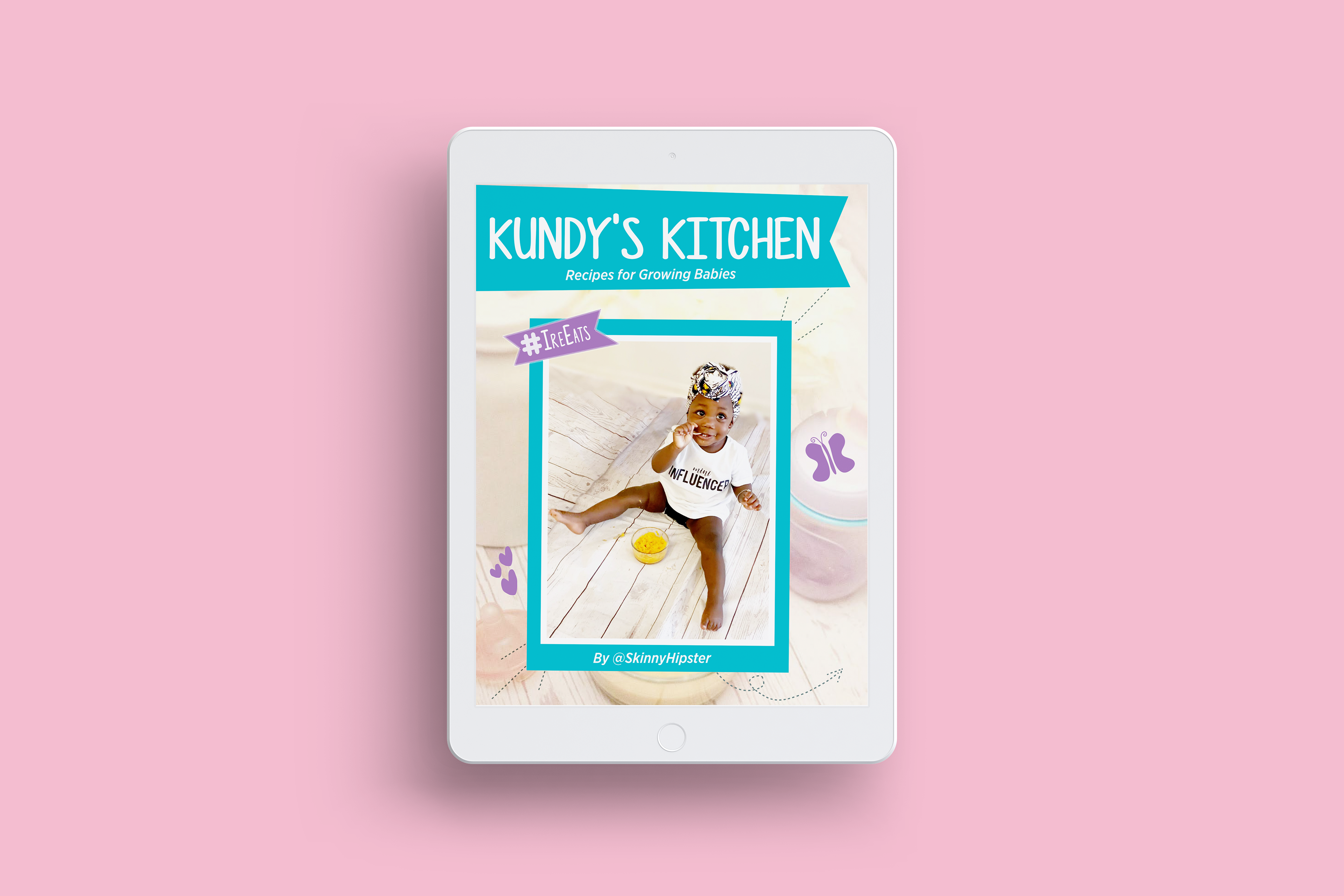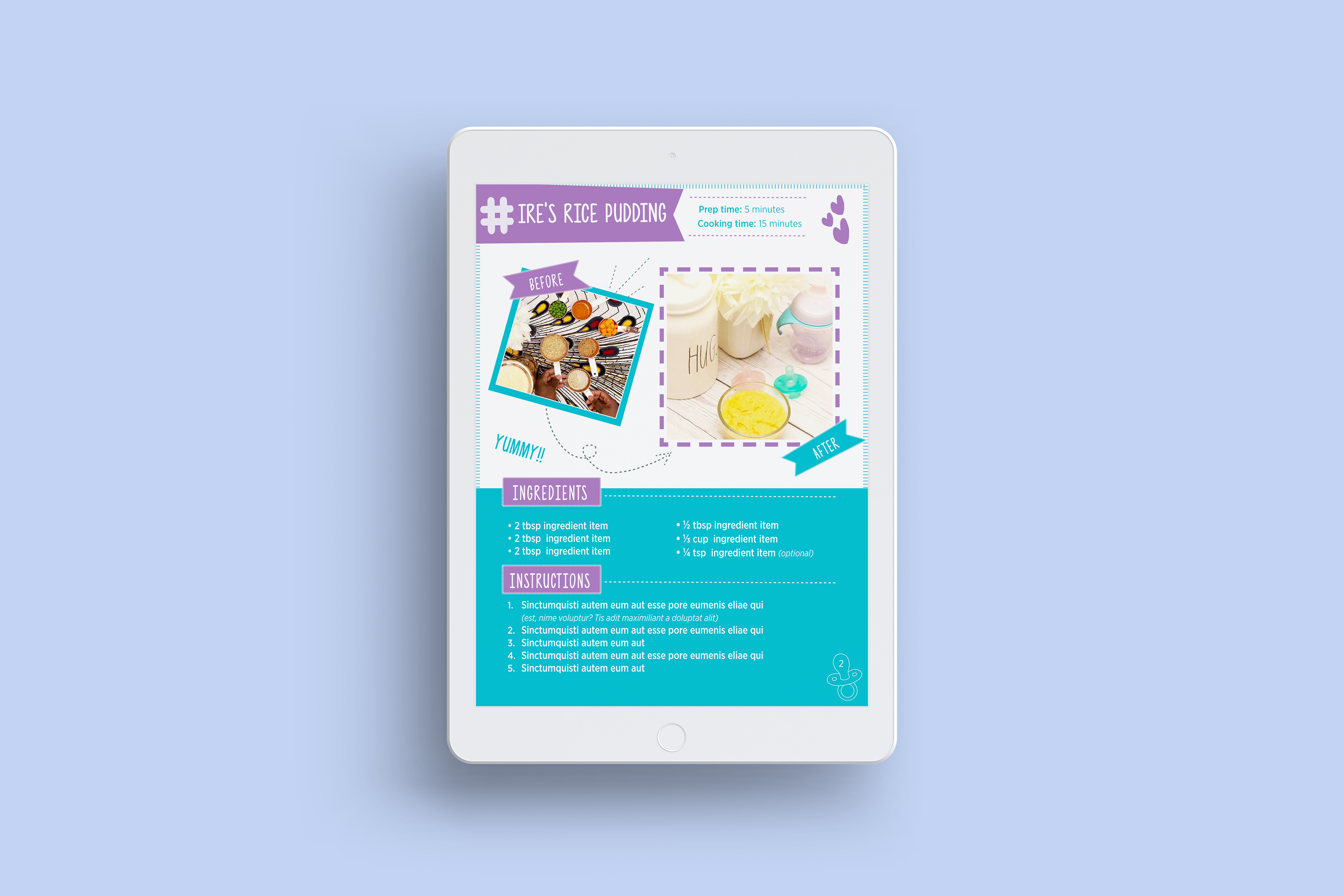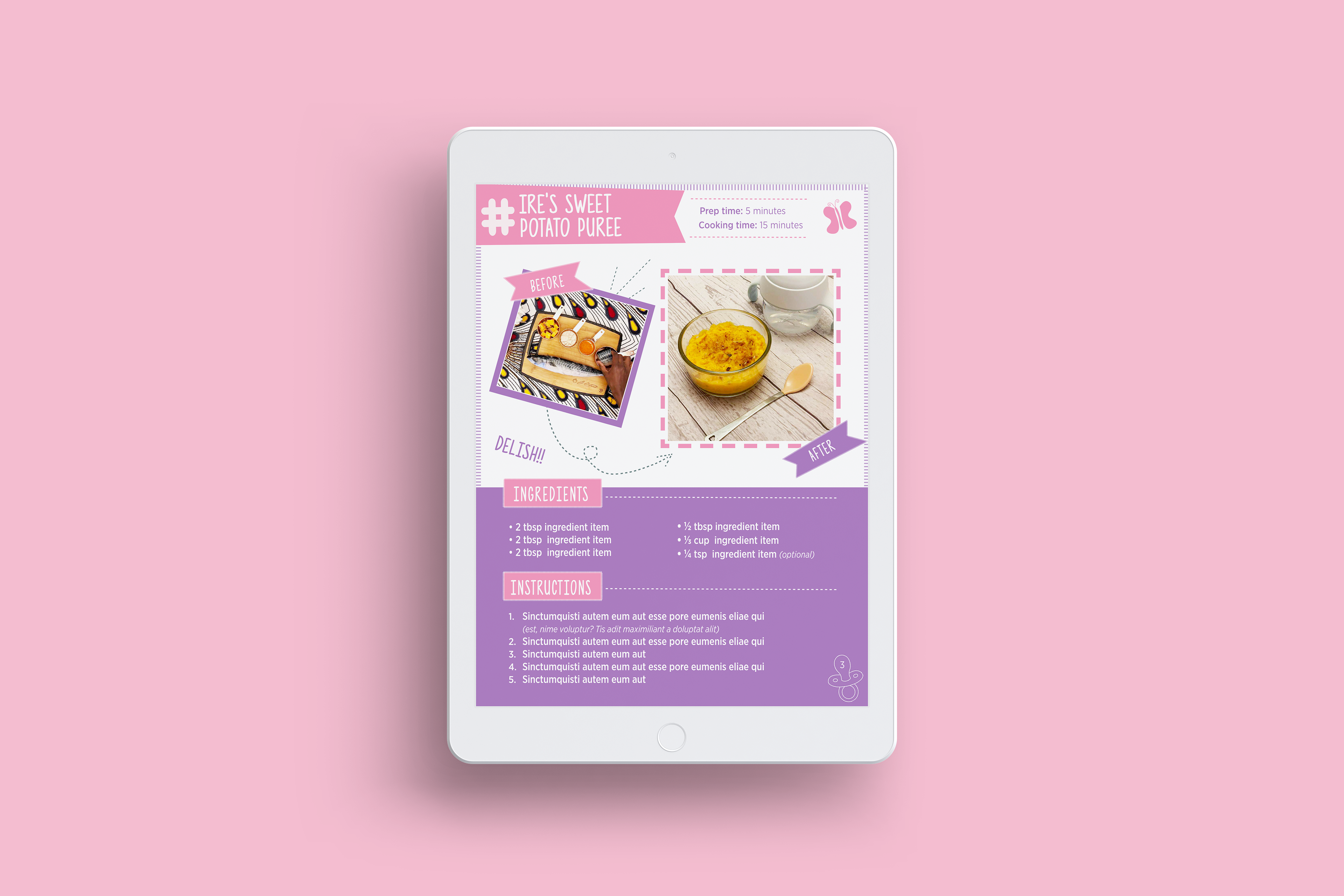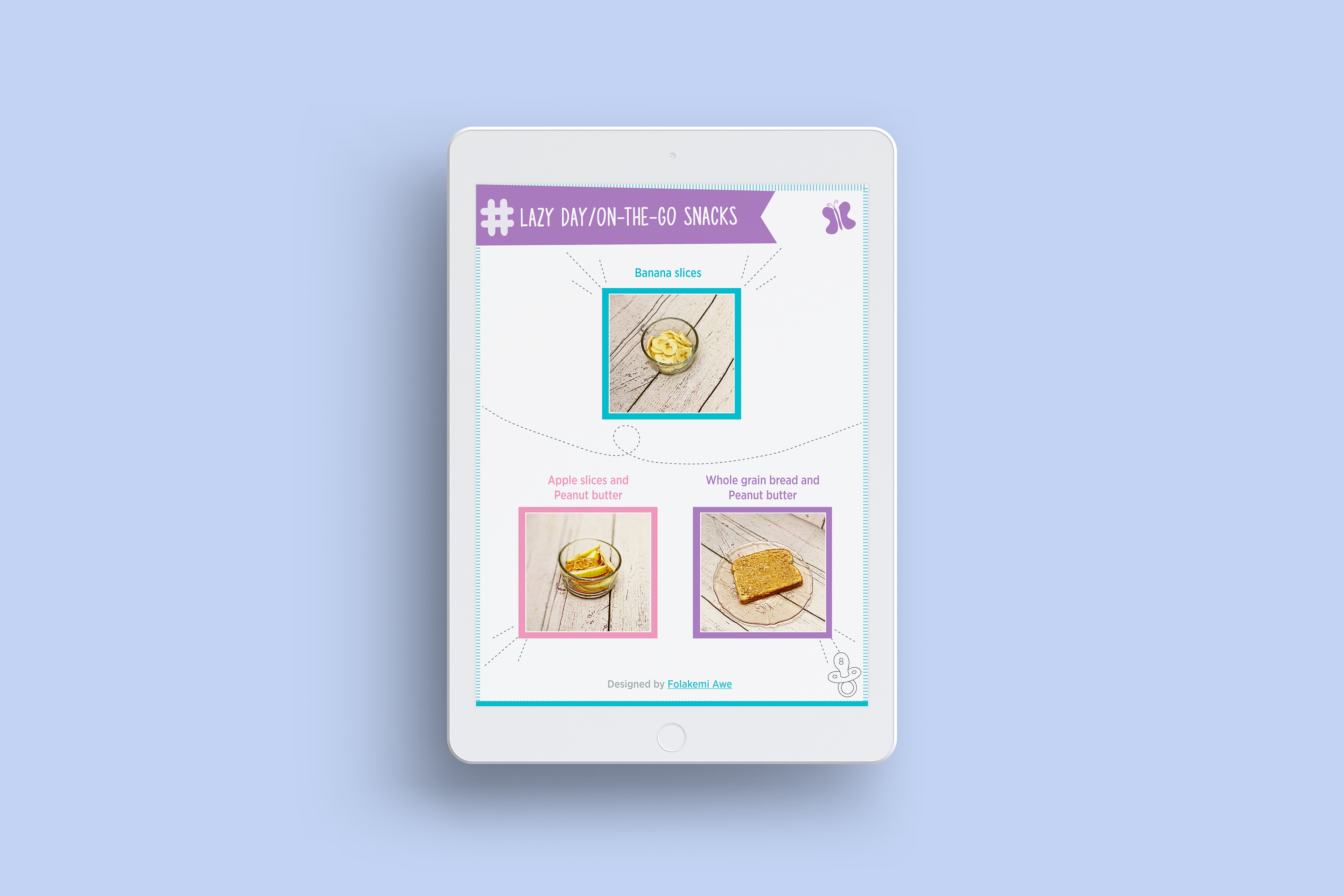 Original recipe instructions have been replaced with filler text to protect the client's content. 
I created a mood board to collect inspiration, narrow down my ideas, and establish the aesthetic feel. This also served as a visual reference to show my client what I envision.