Integrated Marketing, Social Media, Photography, Graphic Design, Creative Direction
Each year, St. John's and independent schools across the nation hold a themed-year-long campaign for the Annual Fund to raise money allocated towards professional development, classroom resources, technology initiatives, and campus improvements. This year, the COVID-19 pandemic added challenges to the world at large, especially the education system and families. With the added cost of COVID-19 lower enrollment and unplanned health and safety tools purchases, fundraising this year was vital to replenish the unexpected expense. As Director of Marketing and Communication, I partnered with the Director of Development and the Head of School to ensure the success of the 2020-2021 Annual Fund giving day launch and campaign.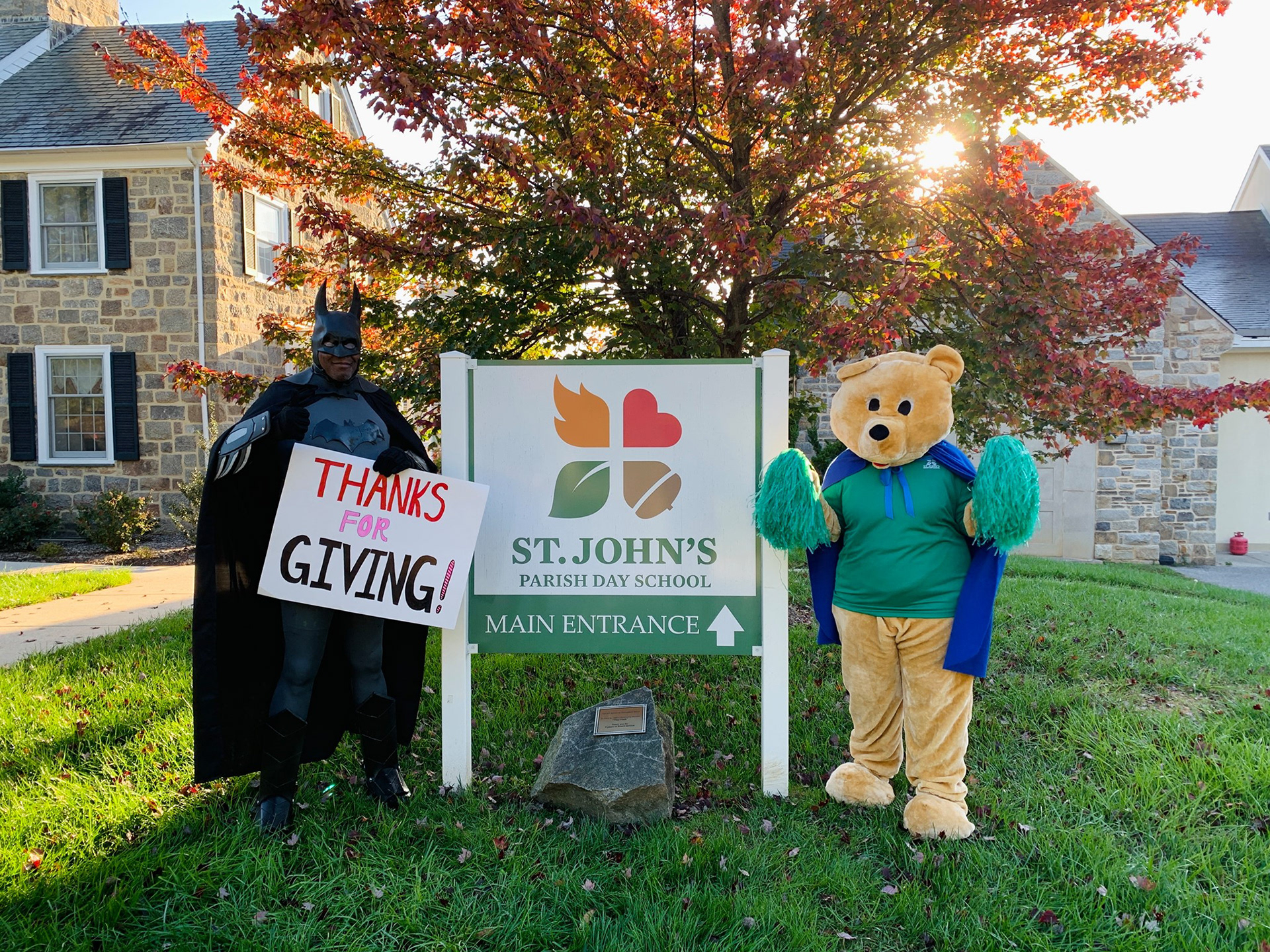 The pandemic posed concerns for low yield in donations and community participation coupled with the cancellation of signature in-person fundraising events. Additionally, many families were new to independent school culture, having transitioned from public school due to COVID-19 restrictions, and were unfamiliar with Annual Fund and its significance. 
Goals
• Educate the school community on the significance and use of the Annual Fund to sustain the school's longevity and support operations.

• Increase participation percentage within the school community: staff, board of trustees, and parents or encourage 100% participation.

• Reach the goal of $50,000 in donations for the Annual Fund by the end of the fiscal year in 2021.
Approach
I worked with the Director of Development to brainstorm themes to engage the school population toward our goals. We decided on an uplifting and fun superhero theme to celebrate the school's superheroes and superpowers, including the happy students, talented teachers, school spirit, and welcoming community.
To accomplish our goals, I designed and executed the marketing campaign and assets across email, print, video, and social media. We launched the campaign with a giving day and 24-hour social media drive celebrating school spirit and encouraging donations of any size toward 100% community participation. In addition, I carried out mini campaigns across social media during Giving Tuesday, year-end giving, and Valentine's Day to further encourage donations. 
The 2020-2021 Annual Fund campaign raised 60% over the $50,000 goal. We received 100% participation from staff and the Board of Trustees and 80% participation from families, with five classes reaching 100% participation, an increase from previous years.
Print Design
I designed a superhero-themed bifold brochure and giving envelope that was sent home with students and mailed to grandparents, alumni, and friends of the school. The bi-fold included an educational infographic that explained the importance of the Annual Fund and what it is used for, along with a call to action on ways to give.
Email 
I crafted emails with fun attention-grabbing headlines like: "Calling all superheroes"  and "Supporting our super school" that were sent to the school community leading up to and throughout the giving day. The emails included compelling messaging and visuals that showcase the impact of donors' contributions to students and staff. Updates on the Annual Fund progress and class participation competitions were shared in the school newsletter throughout the school year.  
Social Media
For the giving day launch, I made superhero-themed static and video hourly posts featuring students and staff engaging in activities that benefit from the donations, along with fun posts of mascots and community members (and pets) dressed as superheroes cheering and celebrating school spirit and promoting participation. The posts were published on Instagram, and Facebook feeds and stories.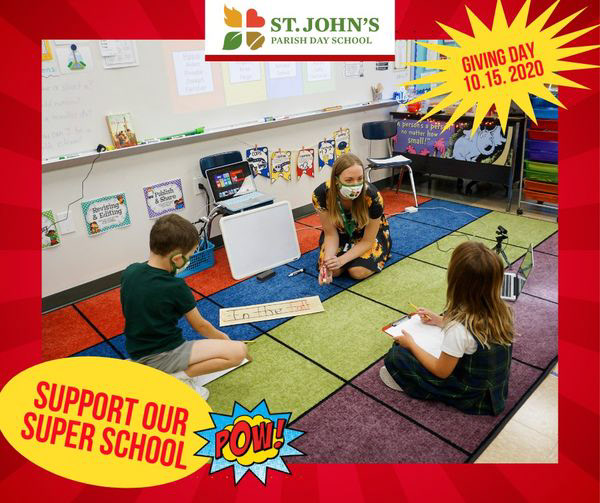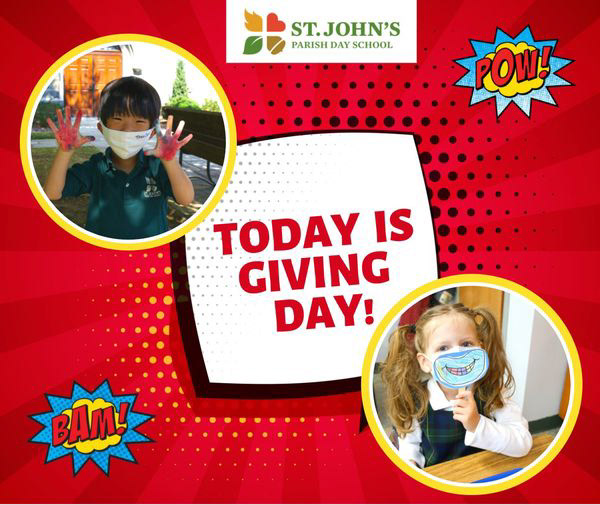 I collaborated with specialist teachers to record a series of short videos that highlight their teaching superpowers, including Spanish, Art, Music, and Technology.